Metal
The Rise… The Fall, the third full-length from Michigan's If He Dies He Dies, is my first opportunity to experience this band. These guys have […]
Viking Skull pummel and plunder your cranium with thundering rhythms and catchy as hell riffage.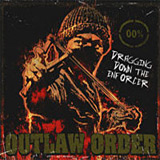 Slow, trudging guitars that are doom laden, slathered in sewer sludge and passed through the resinous end of a well used bong dominate Dragging Down the Enforcer, the group's debut release. The overall feel, besides thick and doomy, is raw with pummeling rhythms and vocals.
Phazm's take on death-and-roll is a bit to the left of your standard attempt. Cornerstone of the Macabre is a hell of a disc and hellified fun to rock out to in your car on the way home from a long day at the office.
There have been a few releases this year that have that distorted, fuzzy guitars with buckets of sludge muffling the sound, but Caleb Scofield's Zozobra seem to take it to the next level. Incorporating elements of prog and drone, Bird of Prey is soaring well above our heads waiting for you to let your guard down, before plunging from unseen heights to take you out.
A few of the other reviews out there for this album panned it. Sure, it's not ground breaking, but it is a refreshing boot to the head when compared to some of the mediocre new school meets old school thrash bands out there.
The sonic landscape that Mouth of the Architect has constructed on Queitly is epic, brutal and beautiful. Crushing, sludge filled riffs combine with discordant guitar noise to create a rich, textured sound while bludgeoning rhythms not only smother, but accentuate the subtle melodies found deep within each track.
I have thoroughly enjoyed the caustic feel to Black Ocean. The music on this album is dense, layered and powerful, mixing in elements of hardcore and metalcore into a sleek, yet aggressive package.
With the overall sound of a much more mature, seasoned group, Fracture Point's Inherit the Downfall is one hell of an impressive debut album. The group combines several elements of metal from various genres into a groove oriented powerhouse.
Absentee is an aggressive, bruising, thoughtful listening experience that speaks exponentially toward the lead singer's own metal ideals. Great vocals, maniacal drum work and massive guitars all combine to make for one hell of a debut album.