Doom
Either I'm experiencing a shift in my own musical tastes, or the crusty-stone-doom genre has exploded with stellar releases lately. Seriously, the latest from this […]
The Rise… The Fall, the third full-length from Michigan's If He Dies He Dies, is my first opportunity to experience this band. These guys have […]
Hailing from the dank swamps of New Jersey, Megashira unleash their debut album The Stark Arctic — a near hour long trudging venture through a […]
Viking Skull pummel and plunder your cranium with thundering rhythms and catchy as hell riffage.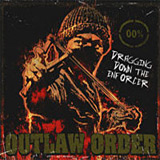 Slow, trudging guitars that are doom laden, slathered in sewer sludge and passed through the resinous end of a well used bong dominate Dragging Down the Enforcer, the group's debut release. The overall feel, besides thick and doomy, is raw with pummeling rhythms and vocals.
Delivering four tracks in over 47 minutes, Life's Trade lays a heavy shroud on any who accept the weighted burden of accepting the emotionally tinged doom into their life. This is one hell of a debut release that's raw, soulful and, oddly enough, touching and personal on a level not usually seen or heard in the metal genre.
Phazm's take on death-and-roll is a bit to the left of your standard attempt. Cornerstone of the Macabre is a hell of a disc and hellified fun to rock out to in your car on the way home from a long day at the office.
This split is freakin' solid. Sheer societal destruction from XXX Maniak on one side and sludge veterans Coffins on the other can only mean one thing. The end of all things decent is upon us. Definitely check this disc out.
Man, this is one soul crushing listen. The Man Closing Up combines ginormous riffs, spastic rhythms and experimentation at every turn to build a wall of sound that will leave you a shell of your former self. These guys are pushing the envelope of metal in all the right directions
There have been a few releases this year that have that distorted, fuzzy guitars with buckets of sludge muffling the sound, but Caleb Scofield's Zozobra seem to take it to the next level. Incorporating elements of prog and drone, Bird of Prey is soaring well above our heads waiting for you to let your guard down, before plunging from unseen heights to take you out.